OUR
STALWARTS
Enroll Now For UGC-NET/JRF Coaching in Delhi - English & Hindi Medium at VRankers.
Welcome to
Vrankers
Vrankers is premier institute for prepration of UGC NET/JRF,Judiciary & UPSC.
UGC NET/JRF is one of the most prestigious exam of India and gateway to lecturership in prestigious Indian Universities. VRankers has produced hundreds of lecturers through its unique, highly effective and "to the point" approach.Now Vrankers proudly announcing to go ONLINE/PEN DRIVE courses to reach every aspirants under its E-Revolution programme with the mission of "NET/JRF" to all.
Read more
Vrankers is a dedicated education institution to provide quality, effective & to the point guidance at affordable fees so that students from humble & moderate socio economic background can make their dream come true under its E-revolution programme. Vrankers has comeup with their unique & innovative teaching methodology, so that the student can tackle knowledge & skill based questions with ease.
Read more
New

Batches
UGC Net (First Paper)
at (8:30 TO 10:30 AND 6:30 TO 8:30)
Live through Zoom Pro
UGC NET (SOCIOLOGY)
at (8:30 TO 10:30 AND 6:30 TO 8:30)
Live through Zoom Pro
UGC NET (HISTORY)
at (8:30 TO 10:30 AND 6:30 TO 8:30)
Live through Zoom Pro
UGC NET (GEOGRAPHY)
at (8:30 TO 10:30 AND 6:30 TO 8:30)
Live through Zoom Pro
UGC NET (SANSKRIT)
at (8:30 TO 10:30 AND 6:30 TO 8:30)
Live through Zoom Pro
Course
Packages
You can join below mentioned courses through free registration. After registration you can get 3 free demo lectures for various courses.
Free Registration for demo classes
Why Choose Us?
Study
Material
Meticulously and innovatively designed study material, Use of flows charts, Maps, diagrams for better Understanding, Specially designed by our experts & faculties a according to new pattern of exam.
Best
Teachers
All the faculty member of VRankers are experts in their respective subjects. They are recognised as synonymous with teaching and most trusted among the students. The institute has 20+ qualified and very proficient researchers for various subjects.
Personal
Attention
We Believe in "one to one query solving assistance" with our team of researchers and coordinators by giving access to 24x7 online portal support. Student can also get weekly strategic sessions with our experts.
Our Student's Say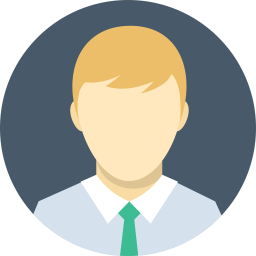 The experience of studying from Dharmendra Sir and other faculty has been a very amazing experience. We all were taught with a very meticulous approach. It is really well founded coaching for UGC: NET-JRF. I am convinced that in future it is going to produce a number of Assistant Professors and the way it is going right now it will definitely become a big name in future.
Laksky Chawla
UGC Net Coaching in Delhi with Vrankers
UGC NET or the University Grants Commission National Eligibility Test, a national-level exam, is one of the most prestigious exams of India and gateway to a lectureship in prestigious Indian Universities. If you are someone who is enthusiastic about teaching students the hows and whys of a particular period, then UGC NET is what you should look forward to. This exam opens doors of opportunities for you in the field of lectureship or professorship.
Vrankers is one of the leading UGC NET coaching centres in Delhi. Having experienced professionals from the field, we at Vrankers promise our students both knowledge and practice. The plan is laid out in such a manner that due importance is given to different aspects based upon their weightage, the exam holds. From regularly testing students' progress to holding group discussions and interactive sessions, from offering to-the-point notes to providing one-to-one query solving assistance, the tutors at Vrankers are experts who are thoroughly informed about the know-how of the subject, especially the UGC NET Paper 1 coaching.
UGC NET Paper 1 Coaching Online
With our attention directed to the UGC NET Paper 1 coaching, we believe in the step-by-step progress of our students, from the beginner level to being well-prepared for any type of questions. With the advent of changing times, we at Vrankers also offer the medium of online classes to the applicants based on their preference and convenience. Utmost attention devoted; it is made sure that the classroom environment is maintained on the internet as well. With Vrankers, there is only a thin line between the online and the offline approaches of education. For the UGC NET Paper 1 coaching, hours of recorded and live classes are offered, mock tests to surge students' speed and concentration are conducted, practice questions, notes, etc., etc. all are made available, likewise the offline classes of UGC NET Paper 1 coaching.
UGC NET Coaching Centre in Delhi
If you are on the lookout for UGC NET coaching in Delhi, contact us for education under the guidance of India's top educators. Following an integrated teaching strategy, we here, believe in the consistent growth of personality and information simultaneously. The course for UGC NET is made available to our students in two languages, English and Hindi mediums, as per their suitability, for UGC NET Paper 1 coaching. Reasonable rates are maintained at our UGC NET coaching centre to keep our doors open to UGC NET aspirants from all types of backgrounds. A systemized and structured training schedule is followed thereby helping students turn their dreams into reality irrespective of the socio-economic background they belong to.
Apply for our demo class to get an insight into what goes down at the institute and you'll know why you should choose us. UGC NET Paper 1 coaching has never been as smooth as with us, here at Vrankers.
UGC NET Sociology
People often find intriguing and fascinating, the study of human behaviour, their relationships with the environment and fellow beings, how they react under given circumstances and their existence in society, etc. Such is the study of sociology. UGC NET Sociology helps you attain the qualification to lectureship and research work in the field of sociology. NET JRF Sociology is an exam that is designed for students to enhance lecturers or researchers in Indian Universities and get to work their hands on the same.
Passing the NET JRF Sociology exam requires a rigorous and pre-planned learning method. With Vrankers, you leave the strategizing to us and work on the rest. The specialists at Vrankers carefully analyse and lay down the schedule that is to be followed while prepping for the NET JRF Sociology exam so that even the smallest details of the topic are studied and scanned.
Online Classes for UGC NET Sociology
Vrankers has lately announced the commencement of its online mode of coaching to suit its students and help them study at the convenience of their homes. Real classroom environment is maintained by our faculty having more than 20+ years of experience with UGC NET Sociology . Live discussions, query solving, mock tests, recorded and live lectures, etc. are well taken care of through our online medium of teaching as well.Apply for online classes for UGC NET Sociology with Vrankers and we promise assured results to you.
Hear it from our ex-students as they speak about how Vrankers has helped them accomplish their dreams and reach heights. The online classes for UGC NET Sociology are cost-effective along with offering quality teaching and training to help NET JRF Sociology aspirants ace the exam and stand out from the rest.
UGC NET Sociology Mock Test
One of the salient features of our NET JRF Sociology is the regularly organised b UGC NET Sociology mock test series. These mock tests are a mandate for all of the applicants as these are developed and designed in such a manner to give the students an idea about how it is going to be in the examination hall. While providing 20+ Reasonable UGC NET Sociology mock tests we also make it a habit that the students are made aware as to where did they go wrong and how to improve and learn from their mistakes.
Enrol in online classes for UGC NET Sociology with us, with Vrankers and take advantage of our unique & innovative teaching methodology, and see your dreams turn to reality. We at Vrankers always cherish watching our students achieving their goals. You can be one of those. Apply for our mock class and see for yourself!